Here I Stand
Higher Things Conference
July 25-28, 2017       Valparaiso, IN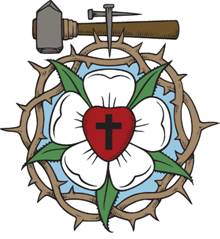 Planning is underway for the Bremen LYF to attend the 2017 Higher Things conference.  Registration will open November 1st and we would like to know by then if you plan to attend.   Attendance is limited to about 1,000 attendees, so we need to register right away.   While at the conference, we will stay on campus in the dorms and dine at the campus cafeteria.  Monday, July 24th, will be our fun day – we will drive to a Chicago suburb and take the train into Chicago for a day of sightseeing. 
Who can attend:  We will take the current 8th grade confirmation class through the seniors that graduate in May 2017. 
Where:  Valparaiso University, Valparaiso, Indiana
Transportation: We will take vans.  Renting a 15 person van will also be needed.  Sponsors and Pastor will drive.  (it's about 635 miles)
When:  We plan to leave Sunday, July 23rd after church.  We plan to return on July 29th.
Conference Cost: $355 – includes materials, conference, dorm, and cafeteria food  (The LYF will pay some of this cost)
Your Cost: $200
                $100 due November 30, final $100 due March 1st 
Higher Things® believes in challenging youth to learn the pure doctrine of the Christian faith. By teaching them the same message that they are already hearing at home and at church, youth grow in the fullness of the Christian faith as they come to appreciate historic liturgical practice and its unique focus on God's gifts of forgiveness, life, and salvation for us delivered in Word and Sacrament.